Does your dog love coming to Bend Unleashed? Please share their experience!
What they're

barking
about
"Some of us pet parents are pretty picky about the cleanliness of the facilities were we leave our dog kids. It's so awesome to have a great clean place like Bend Unleashed to care for them! Thanks!"
"The only place I will ever leave my fur baby. It's so clean and a wonderful place for a pup to stay."
"Bend Unleashed truly is a fabulous facility owned & professionally run by dog lovers. It's clear that much thought went into both the design of the pristine facility and the daily schedule which ensures that dogs get plenty of play & rest time.
Scout had so much fun at camp that he didn't want to leave & once home it was great to see the same happy dog that we had dropped off days earlier.
We wouldn't even consider any other "home" away from home for him!"
"I was so impressed by my tour at Bend Unleashed that I immediately signed Motley up for holiday stays. Motley usually goes on a food strike at kennels and comes back wound up from a lack of exercise. It's rare that I place her in one, but Bend Unleashed is more like a spa than a kennel. I just picked her up from her first stay, where she'd eaten all her meals! She just even went straight to sleep when we got home. I am so glad to have found them."
"We were one of the first tenants at Bend Unleashed and our two Blue Heelers LOVED it! We live in Corvallis and spend two weeks in Bend each July. We look forward to utilizing Bend Unleashed each summer for our Kayaking adventures."
the latest and

greatest
from Instagram
Where your dog enjoys 
exceptional
care and love while you're busy or traveling
LOCATION 
Gibson Air Rd.  Bend, OR 97701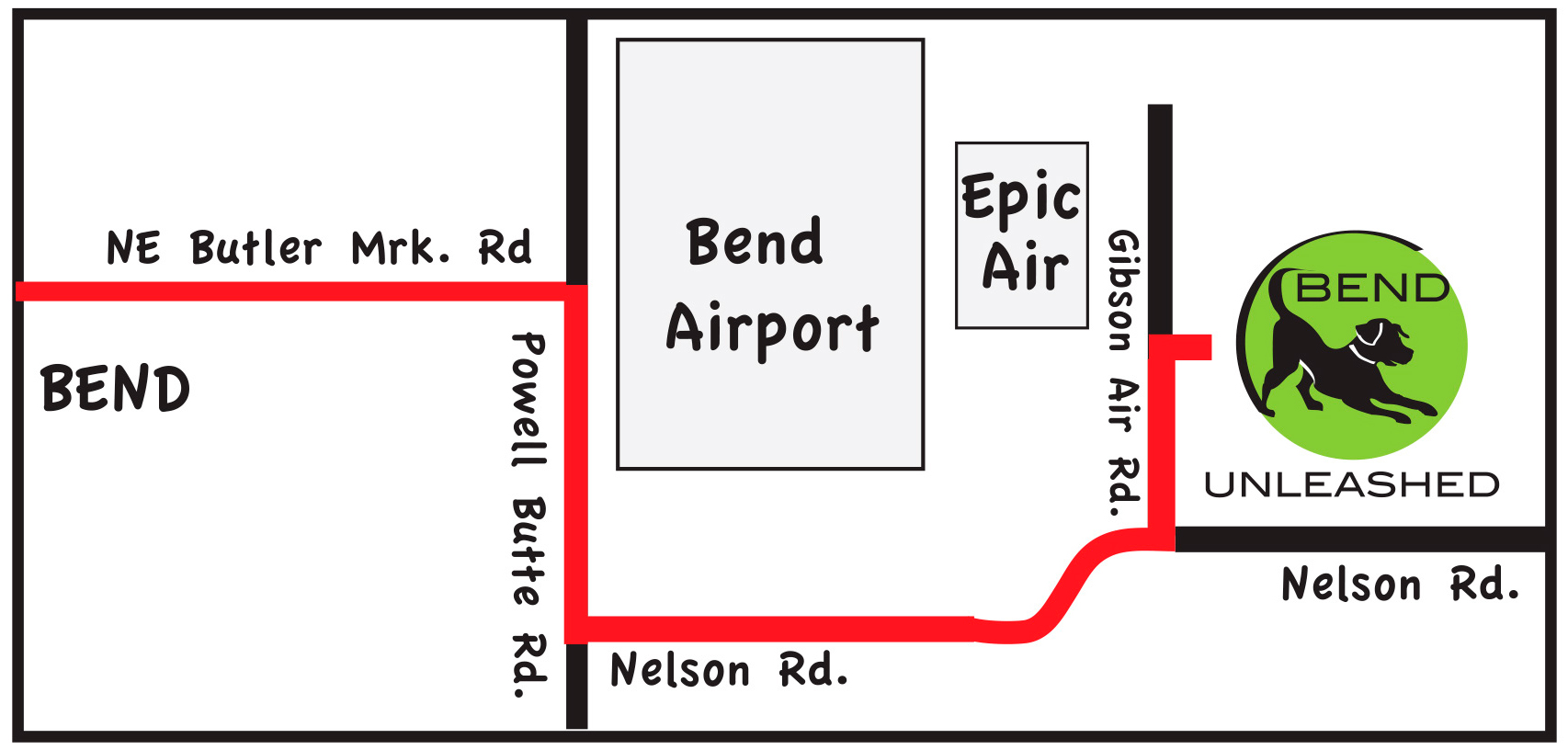 Our Peacock Lane entrance is permanently closed.
Please use our paved entrance via Gibson Air Road.