In 2015 we began to dream of a place we would be happy to leave our dogs when we had to be away from them, a place where they would be cared for in a loving, safe and comfortable environment. Bend Unleashed has accomplished this goal.
Bend Unleashed features custom indoor play areas with seamless flooring and a 10,000 square foot outdoor play area with K9 Grass.
All areas are cleaned and sanitized daily with state of the art equipment and cleaning materials that are environmentally and pet-friendly. Our happy campers enjoy supervised play time on Fungility equipment, games, puzzles and have endless balls to chase.
Play time alternates with rest time in clean kennels outfitted with Kuranda beds and comfy pads for our lodge room canine guests. The cabins are even more luxurious, featuring a living room for cuddles and story time. The cabins also have private patios for indoor/outdoor rest time.
easy directions
PLEASE NOTE: Our facility is best found if you Google Map for Epic Air instead of our address. The directions are more straightforward. We're directly on the opposite side of the road from them.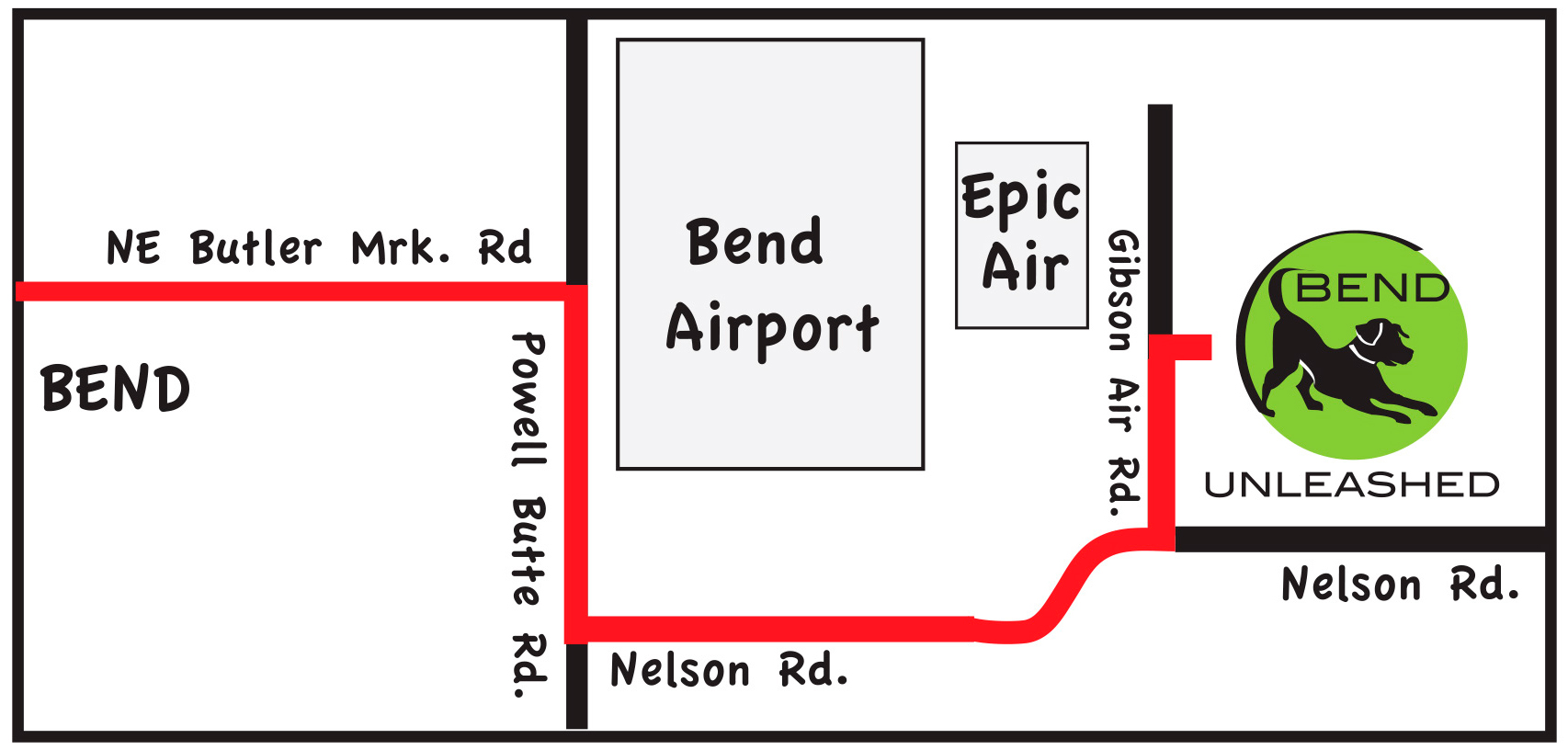 Where your dog enjoys 
exceptional
care and love while you're busy or traveling
LOCATION 
22655 Peacock Lane Bend, OR 97701
22655 Peacock Lane
Bend, OR 97701
8:30 am - 1 pm
4 pm - 7 pm
In order to devote more time to our happy dogs, we are unavailable between 1-4 pm.
Instagram
[instagram feed goes here]