It's time for you to have that peace-of-mind you've always wanted for your furry best friend while you're busy or away! Book a stay with us today and we'll give your dog the care you've always wanted! 
book a stay
To make a reservation, please call 541-382-9223 or email info@bendunleashed.com 
A 50% deposit is required at the time of booking. Rooms will not be held without a deposit.
3 night minimum stay during holidays
easy directions
PLEASE NOTE: Our facility is best found if you Google Map for Gibson Air Rd. Bend, Oregon instead of our actual address. The directions are more straightforward. We're directly on the opposite side of the road from Epic Air.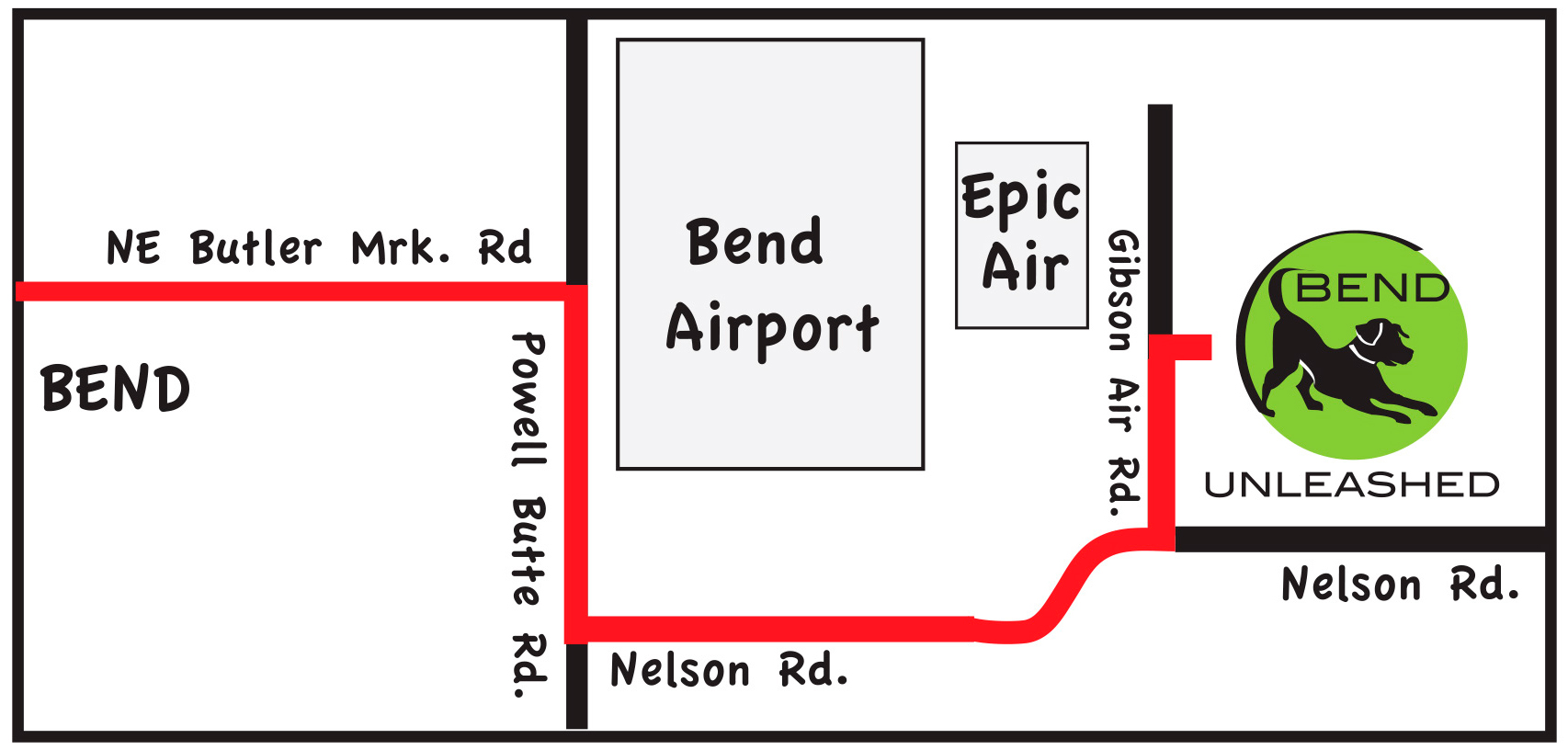 Where your dog enjoys 
exceptional
care and love while you're busy or traveling
LOCATION 
Gibson Air Rd.  Bend, OR 97701